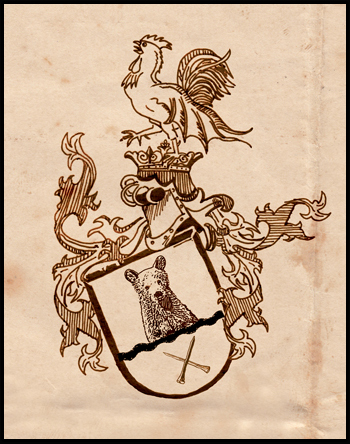 Family Crests and Coat of Arms identified a person long before the use of family surnames became popular.
These symbols were each unique and were not permitted by Royal Law to be duplicated. Each Coat of Arms and Family Crest is different.
Designing a new family crest was one of Tinas most cherished opportunities. She researched the surname and family history and created a personalized family crest. She based her work on the ancient rules of German heraldry, but also took the freedom not to stick to close to these restrictions.